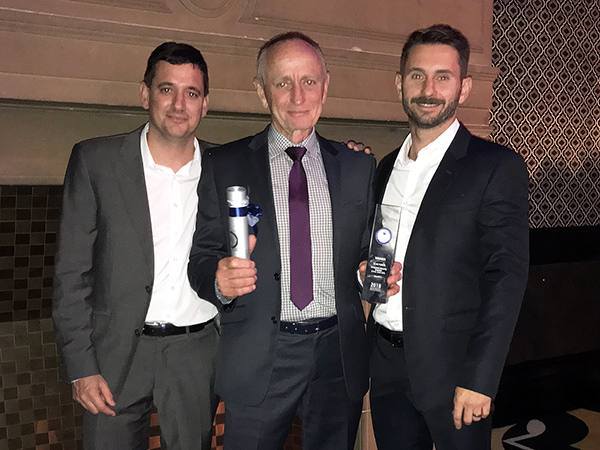 Blueforce was last night named a winner of the ASIAL Australian Security Industry Awards for Excellence 2018 under the Integrated Security Solution (Under $500,000) category, at a glamorous awards ceremony held at Sydney's Doltone House.
Blueforce were recognised for delivering their client Jandakot Airport with a comprehensive, user-friendly and fully-integrated CCTV, access control and monitoring solution.
The project has enabled Australia's busiest airport to truly embrace the future with a modernised, scalable and consolidated system, increasing their security coverage, reducing crime and improving reporting and governance.
Blueforce's innovative and experienced team effectively tackled the unique challenges posed by the project site, including 24-hour air traffic, ongoing site construction, a complex network, and a vast, isolated perimeter.
Managing Director Dale Lofts accepted Blueforce's award with a light-hearted speech emphasising the company's West Australian roots and ambitions for further expansion on the East Coast.
"From the West, we don't get much of an opportunity to highlight what we can do on the East Coast," said Dale. "And the first thing we want to do is be displayed on the Opera House. I think it's only reasonable."
"The security industry performs a critical role as part of Australia's national security mix," said ASIAL CEO Bryan de Caires. "These awards provide an opportunity to recognise the many hard-working individuals and organisations whose significant contribution often goes unacknowledged."
ASIAL's awards program has been running for 23 years, recognising excellence, diversity, and innovation within the security industry.
A full list of winners and their nominations are listed on ASIAL's website.