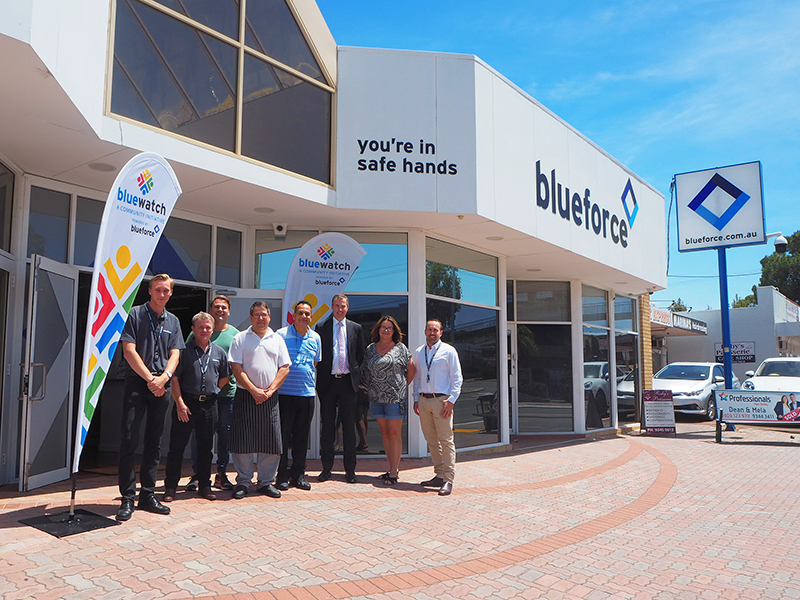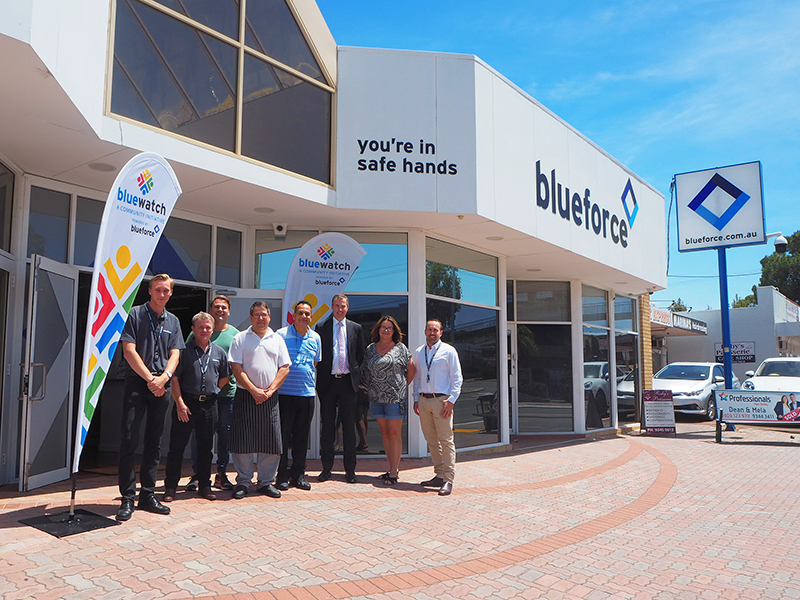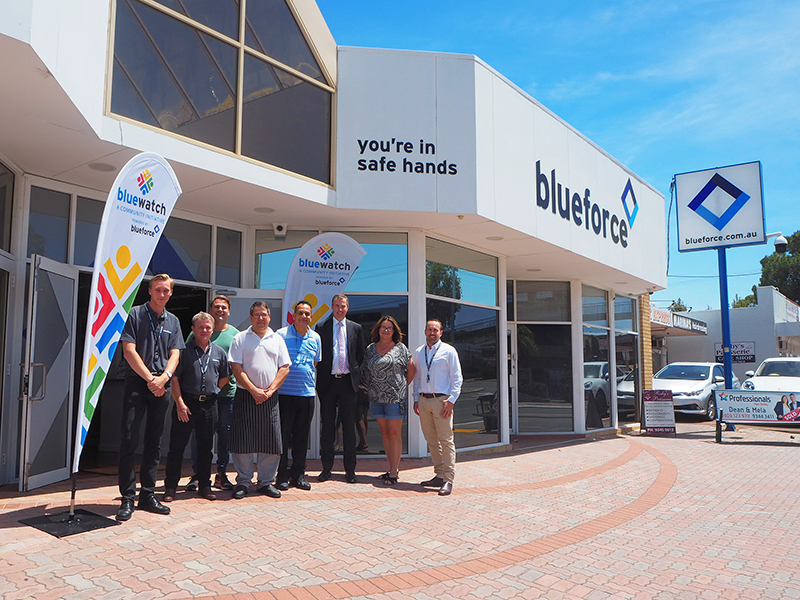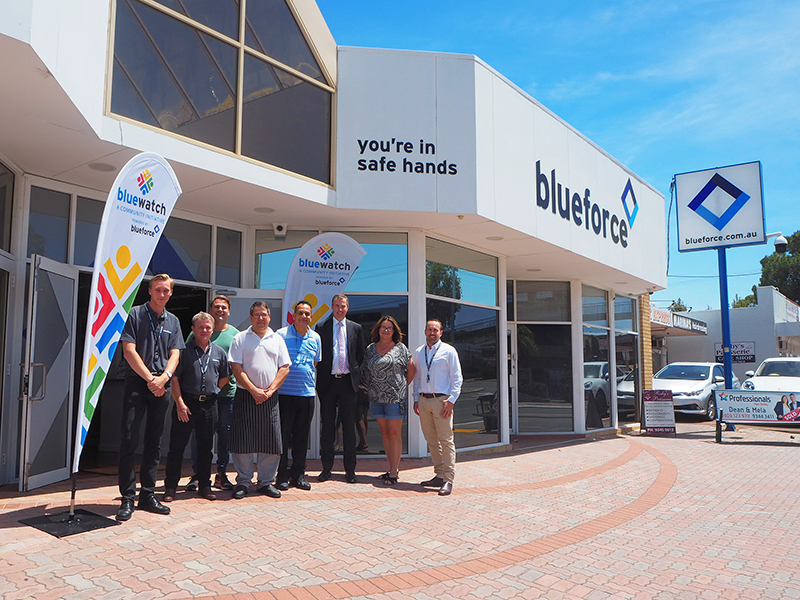 Blueforce today formally launched a community operated CCTV network in their local Tuart Hill business precinct, aimed at reducing crime and anti-social behaviour in the area.
Managing Director Dale Lofts explained how the network would assist law enforcement and business owners during a community function held at Blueforce's head office, which will house the network's CCTV recorder.
"This project provides an invaluable resource to help our local Police collect high-quality evidence to more effectively prevent crime and prosecute offenders," said Mr Lofts.
"We're extremely proud to have contributed toward the increased security of Tuart Hill, keeping residents, local students and visitors safe, and encouraging our business precinct to thrive and attract future investment."
Network cameras provide coverage of public areas along Wanneroo Road between Lawley Street and Cape Street and have already supplied footage to Police and business operators in relation to several incidents, including armed robbery, carjacking, theft, traffic incidents and vandalism.
The project last year secured over $48,000 in funding from the Federal Government's Safer Communities Fund after receiving wide support from local businesses and community representatives, including Federal Member for Stirling Michael Keenan.
"Everyone has the right to feel safe and secure in their community which is why I am pleased to have been able to provide this funding to support Stirling residents and local businesses in Tuart Hill," Mr Keenan said.
"This CCTV network will not only be a useful deterrent in preventing crime and anti-social behaviour in the area but will also help in prosecuting offenders doing the wrong thing."
"Without funding for this initiative, each business would be left to implement their own limited security measures and would not have benefited from the technology and support Blueforce is able to deliver," said Mr Lofts.
This month's launch coincides with applications opening for Blueforce's Bluewatch Community Program, designed to deliver integrated security, safety and audio-visual solutions to local community organisations in need.
The annual program is open to non-profit organisations across the Perth metropolitan area, including charities, support services, clubs, recreation centres, and welfare groups, with eligible applicants going in the running to receive a customised security, safety or audio-visual solution from Blueforce.
The program's offerings include alarm systems, intercoms, access control, CCTV networks, audio-visual equipment and security monitoring, with Blueforce donating and installing equipment for this year's lucky recipient as part of their annual team building activities.
"Non-profit groups are the very heart of our communities, but they are often limited by a lack of funding and manpower," said Mr Lofts.
"Volunteers and members do their best to maintain and improve facilities, but they don't always have the budget or expertise to upgrade their systems and technology in the most productive way."
North Beach Rugby League Football Club was last year's recipient, where Blueforce donated and installed a new CCTV network and PA system, aimed at reducing theft and break-ins and ensuring the club's audio-visual system provides peak performance for game days and club functions.
"The new CCTV system donated by Blueforce not only reduces the risk of break-ins and criminal damage to club assets, it also allows us to improve our internal governance," said Club President Chris Dever.
"Blueforce's Bluewatch initiative has been a significant help in ensuring our club has a sustainable future."
"Being able to improve the experience of clubs like North Beach has really inspired our team, and I encourage all community groups out there to throw their hat in the ring this year," said Mr Lofts.
Applications for the Bluewatch Community Program 2019 close 5pm AWST, Friday 31st May 2019.
If you would like to know more about the Bluewatch Community Program, you can get in touch with us by emailing [email protected] or you can download an application form and program guidelines.
If you would like to know more about installing or upgrading security or media systems at your home or business, please contact the Blueforce team by visiting www.blueforce.com.au or phoning 1300 731 716.
Blueforce
Media Contact Liz Howard                         Website www.blueforce.com.au
Phone 1300 731 716                                      Facebook blueforceau
Email [email protected]                      Instagram blueforce_au
Michael Keenan MP
Media Contact Caitlin Barr
Phone (08) 9344 2373